About The King
The "King of The King" in Nagashima-cho boasts the highest production volume in Japan.Its production amounts to about 12,000 tons annually, and is eaten domestically, overseas and around the world.
The origin of origin that has continued since the year of the east town fishing cooperative is the front beach which can be seen from the port of the Higashimachi Fishing Cooperative.Buri is watched throughout the year.From fry (mojaco) to shipping, it becomes "King" by aquaculture that is consistent in the fishing grounds.
The briculture is raised by the producer union member in the whole family.The effects of diseases, red tides, typhoons, etc. are directly linked to the household budgets of union members, and we are making every use of the development and environmental management of the burritos.The children of the union members also help with the work, and attachment and responsible aquaculture continue for generations. The King Brand
"King", is a brand that is created only because of the special "fishing ground environment" in Nagashima-cho, Kagoshima Prefecture, the immeasurable "love" that grows from fry to parent fish, and "processing technology" that ships fish freshly and safely.
We were committed not only to meat quality, but also to "safety, freshness retention, deliciousness, nutrition, and functionality."
He is the king of farmed brie that grew up with the affection of producers who scraped off unnecessary things and went on the royal road of farmed brie.
In overseas evaluation, "umami" also known as the fifth taste is outstanding.The speed to browning is also finished slowly.
In 2005, the Higashimachi Fishing Cooperative developed the original feed "King Of Salmon EP" and "Mash The King of Salmon" in order to unify the quality of farmed brie.Farmed brie is grown by the original feed "King Of Salmon" and "Mash The King of Salmon" and becomes a stable quality throughout the year.This is the strength of the "King" brand of the Higashimachi Fishing Cooperative.(It can also be a trace with transparency)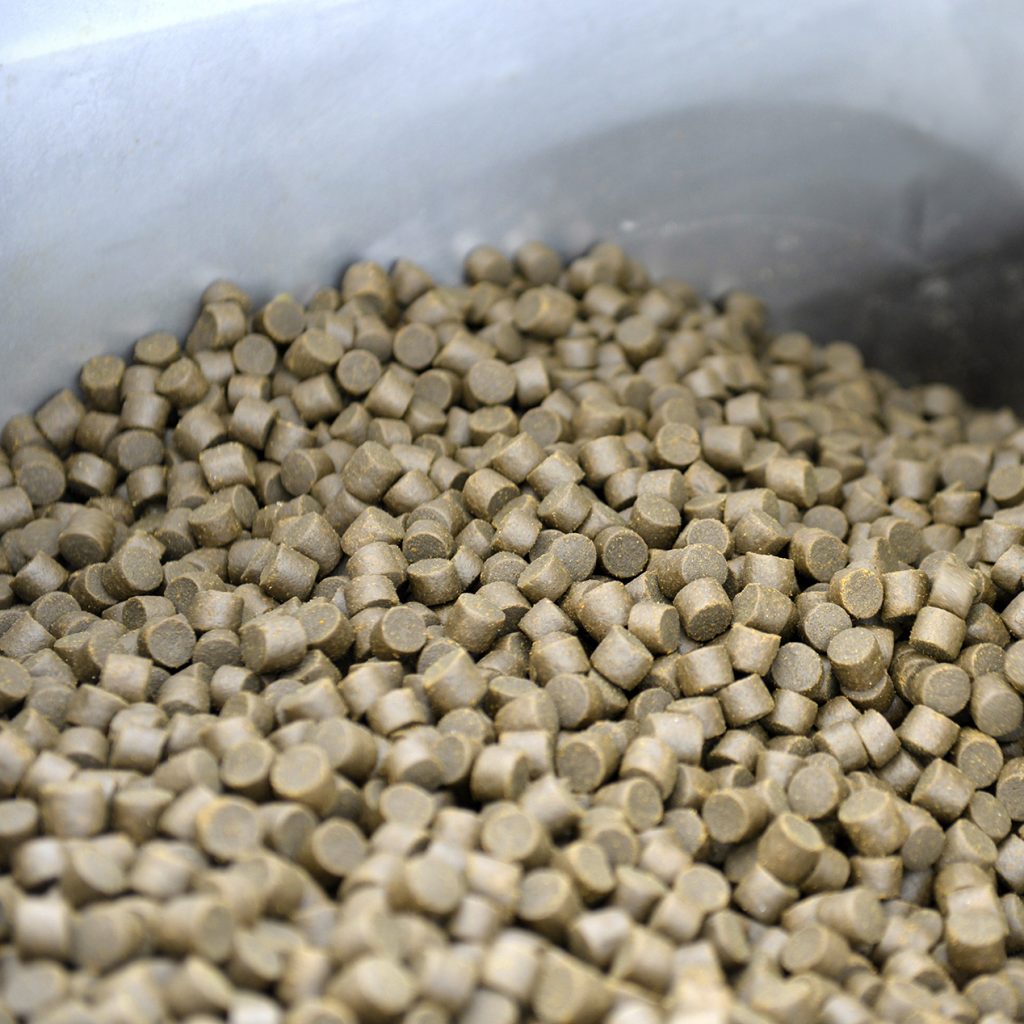 The freshness of the meal is expected to be high, and high feed efficiency is also expected.
Although only the main component of the general feed is clear, the farmed brie "King" is thoroughly standardized to the grade of raw materials and the amount of trace components.Depending on the stable content, there is no change in the contents due to the circumstances of the feed manufacturer.
The farmed brie "King" brand does not use any remaining meals or recycled oil.